DR. LAURA KNOBEL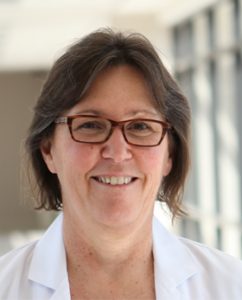 I was born and raised in Massachusetts.  I earned a BS in Biology from Bates College in Lewiston Maine, my MD from Boston University and did my residency in Family Medicine at the Brown University Program in Pawtucket Rhode Island.  I am Board Certified in Family Medicine and licensed in the state of South Carolina.
Throughout my career, I have been active on the organizational side of Family Medicine.  I held many offices in the Massachusetts Academy of Family Physicians, including President and Chairman of the Board.  I served on multiple committees and commissions on the national level, including Chairing the Commission on Continuing Professional Development.  I was a member of the American Academy of Family Physicians Board of Directors for three years and also sat on the Board of Directors of TransforMed during that time.  I have been to Washington DC multiple times, advocating for better health care for our patients, including this past June to advocate for the Direct Primary Care model.
It was after my time on the Board that I had the opportunity to participate in a pediatric conference held in Hilton Head.  I had never been to South Carolina prior to the conference, but came away amazed.  Almost a year to the day after the conference, we moved here to Bluffton and have enjoyed every minute of being here, since.
My team and I are embarking on a new adventure as we open our Direct Primary Care Practice.  For me, it is a way to go back to the way Medicine used to be, when we could spend time with our patients, getting to know them and their families, without the pressure of having to see 20-30 patients a day.  It was a time when the patient and physician decided what type of care was needed, not the insurance company, and when the cost of health care was much more reasonable and the number of forms and reports that needed to be completed was just the note at the end of the visit.
I hope you will join us as we step into this different style of medical care.  It is new, but growing, and the patients and physicians who have been doing it so far are quite happy with the way the practices work.  I look forward to taking care of you.